Plastic Labels for Art Exhibitions
Ideal printing solution for Professional Exhibition Labels
Make your own professional-looking and customizable, plastic exhibition labels whenever needed and enhance the presentation of your exhibited artworks. Use them to display pertinent information for art lovers and give your gallery a more professional image. This easy-to-use printing solution includes everything you need to help manage your exhibition labels.
In venues where artworks, photographs, sculptures and collectibles are exhibited, placing plastic labels near the artworks lets you display pertinent information for visiting members of the public.
An artwork's "identity card" generally features the following information::
The name of the artist
The title of the artwork or object
The date when it was made
The technique(s) employed to create it
The artwork dimensions
If for sale…you can include the price
The exhibition label displays important information for all visitors. It must be precise and discreet so as not to distract attention from the piece it describes
Print your own plastic exhibition labels with an Evolis printer
With EVOLIS printing solutions, optimize the communication of your artworks and your brand. Our comprehensive solution has everything you need to make your first plastic labels on location straight away:
Software that lets you easily customize your labels
A card printer that is compatible with iOS and Windows
Printing cards and ribbons
Several types of consumables to suit your needs:
Durable, washable, and moisture-resistant plastic cards available in a variety of formats
Paper cards from sustainably managed forests
Monochrome or color printing ribbons
Metal display frames for a sophisticated presentation
Professional plastic labels in a matter of seconds!
Gallery owners, antique dealers, and auctioneers often need to be able to make new exhibition labels in a hurry. To avoid time-consuming and sometimes low-quality homemade exhibition labels, Evolis offers a printing solution that lets you make professional-looking and customizable plastic exhibition labels in a matter of seconds.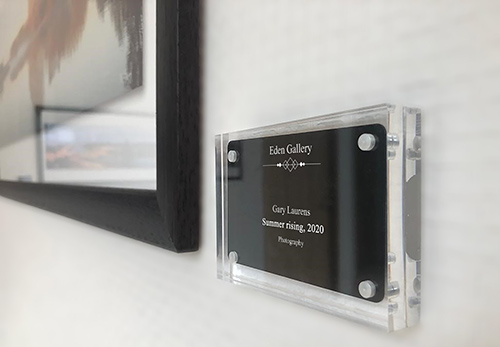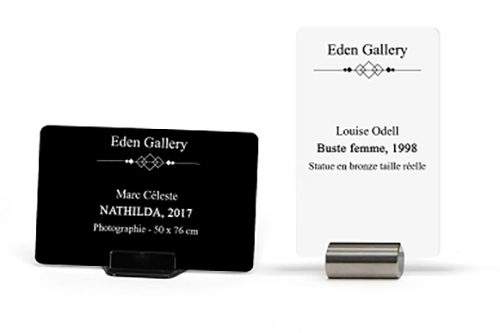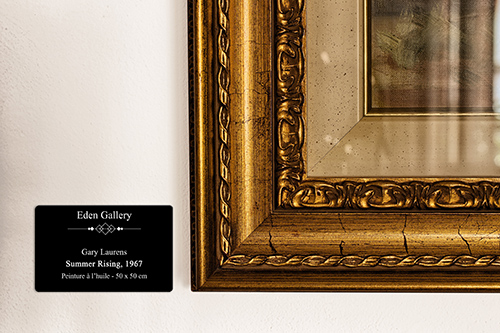 Have questions? We can help…
Please fill out the contact form or call the number below. Our experienced professionals will be happy to assist you.