Keep Your Name In Front of Your Customers for a Whole Year!
Plastic Calendar Cards are an outstanding value. Your customers will have your contact information at their fingertips for an entire year – or even longer with a multi-year calendar.
Download our catalog to browse our complete calendar selection.
Call 866-483-5045 to place your order.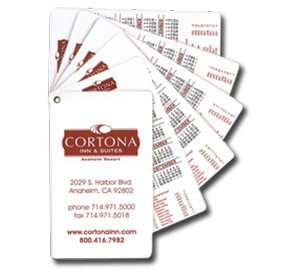 Extend your branding with a multi-year calendar.