Excellent Brand Exposure!
The Highest Quality Plastic Postcard Mailers – Guaranteed!
Plastic Postcard Mailers are perfect for loyalty programs such as birthdays, rewards and special promotions! Vibrant colors and high quality materials provide excellent brand exposure for your company!
Plastic Card ID custom plastic postcard mailers are beautifully designed and priced to fit any marketing budget. We use top materials to produce high quality durable plastic card products. Plastic Card ID's team is always available to answer your questions and help customize a plastic postcard mailer that is just right for your business.

Plastic card mailers can be designed with a pop-out card embedded within as an added Call to Action or enticement to potential buyers to visit or contact your business and take advantage of your discount offers. Many convenient and attention-getting direct mail options, such as gift cards and membership cards, can be incorporated into plastic postcard mailers, making them one of the most versatile marketing tools.
Mailer Benefits
Plastic mailers are proven to more than double
your response rate vs traditional mail
Quickest way to get your message to market vs television and radio
Best postage rates guaranteed
High value stands out and gets noticed in every mailbox
Each mailer speaks directly to each recipient
Customers retain breakaway card for extended exposure
Durable 30 mil layered plastic material
Quick turn times
Full Presort, and complete mailing capabilities
Stand alone vibrant, plastic piece mails without envelope
Personalize each piece to existing or new customers
Breakaway plastic card and key tag options
Durable laminate protects print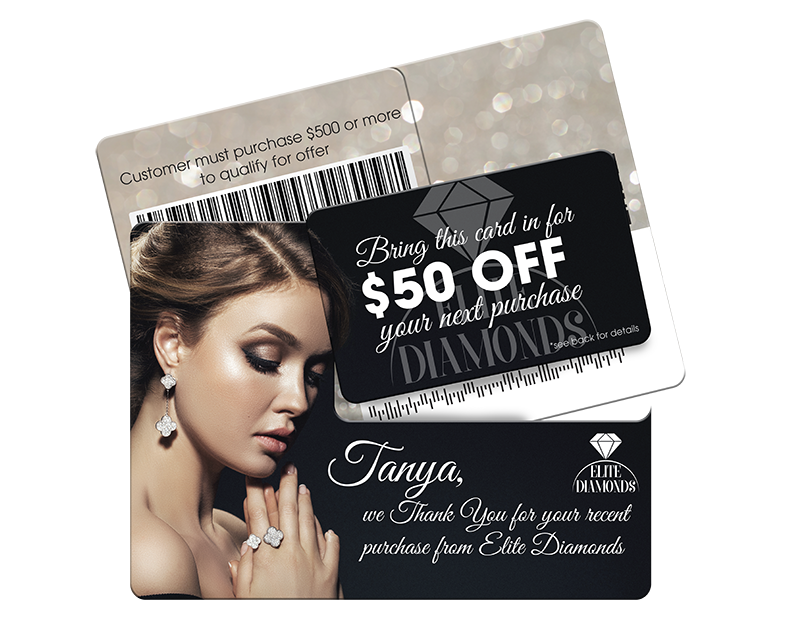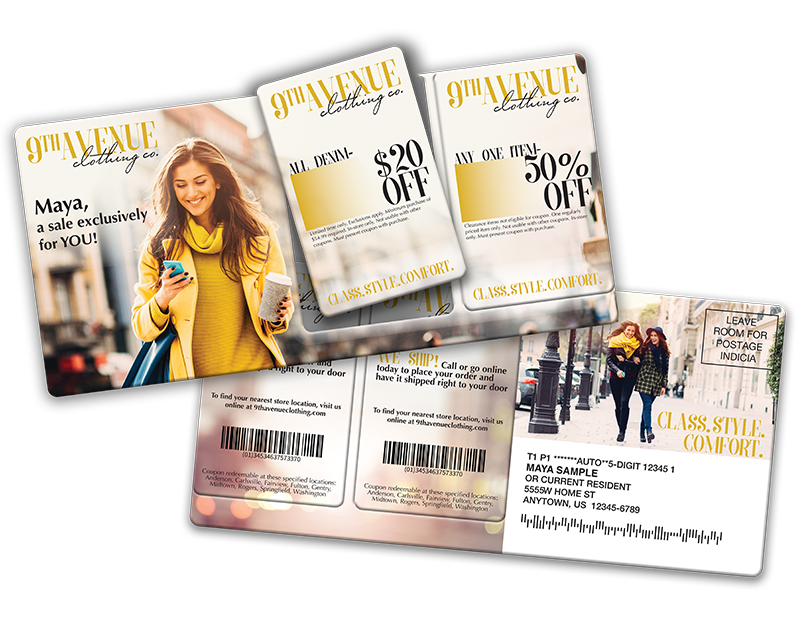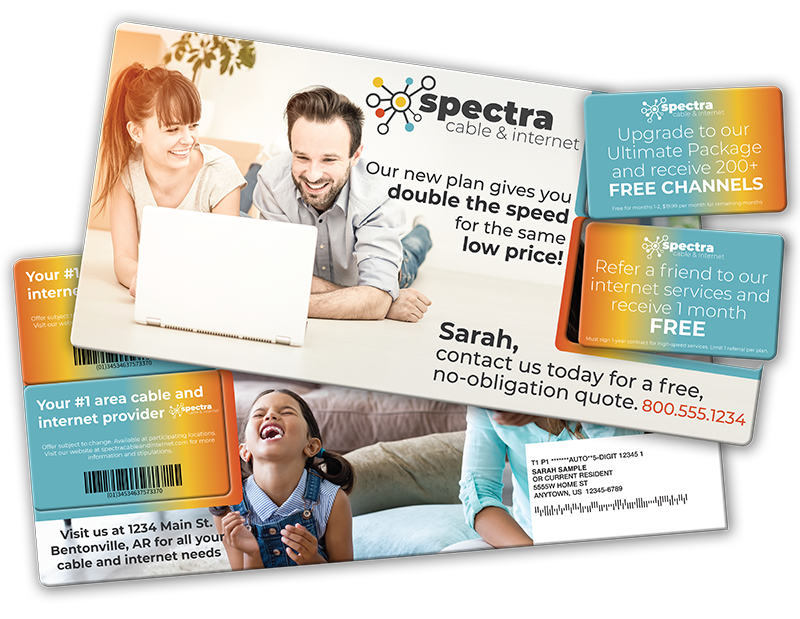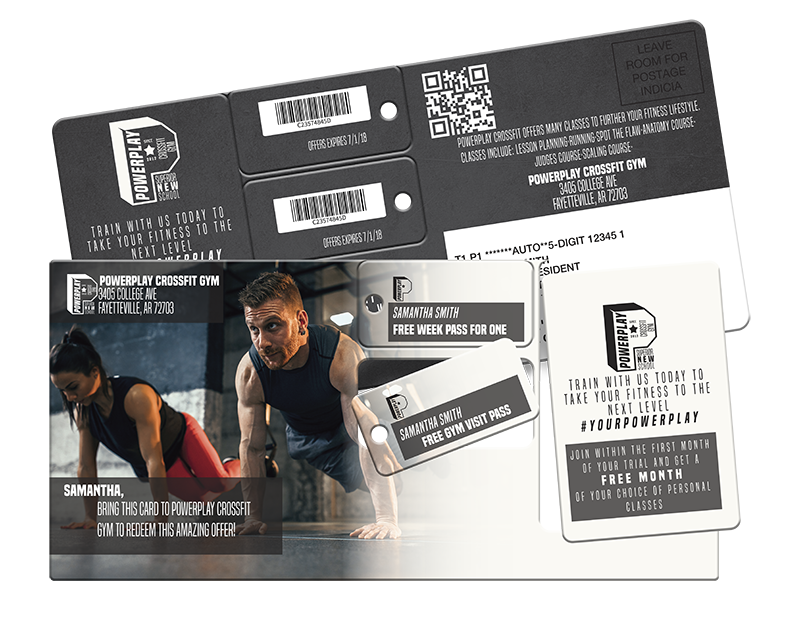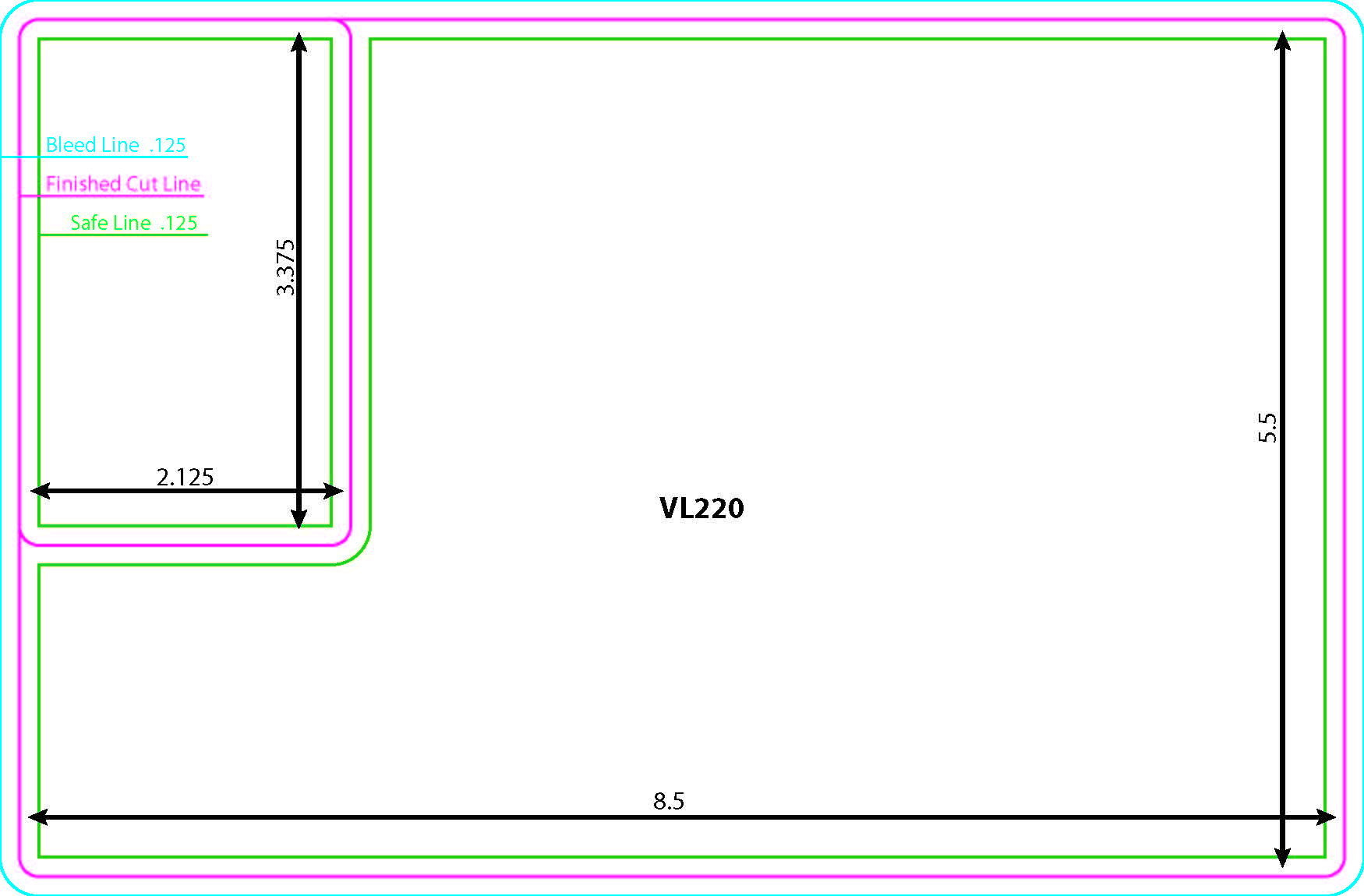 Have questions? We can help…
Please fill out the contact form or call the number below. Our experienced plastic card professionals will be happy to assist you.