Pressure Seal
Eliminate the need for the envelope with Pressure Seal Forms! Pressure Seal is The Right Choice™ for these vertical markets and applications!
VERTICAL MARKETS
Advertising and Marketing, Associations, Automotive, Education, Financial, Healthcare, Hospitality, Retail
APPLICATIONS
Billings, Checks, Coupons, Direct Mail, Invoices, Notices, Promotions, Renewals
Contact us for your Free Quote on Labels, Packing Slips and Wristbands.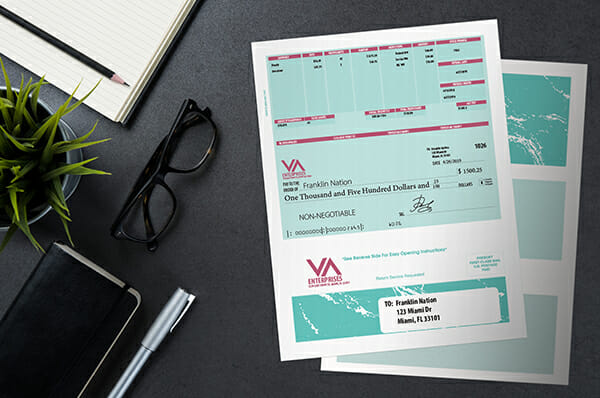 Call 844-567-5777 to place order.
Drum Import/Export Labels
Our certified chemical adhesives, liners and face stocks can be customized for almost every application imaginable. Whether applying to steel, poly or fiber, our labels can withstand Mother Nature's conditions and the abuse of processing, handling and shipping.
If you need Labels that are GHS and BS5609 certified – we have several stock options to choose from, as well as the ability to handle large custom runs.
In June of 2015, the Global Harmonized System (GHS) of Classification and Labeling of Chemicals was introduced. This system was created to standardize and harmonize the classification of labeling chemicals all around the world. With the change in regulations, the labels used to identify the chemicals became more important than ever.
GHS Labels, also known as Drum Labels, now follow the same universal layout including the nine pictogram images used for easy identification and proper handling.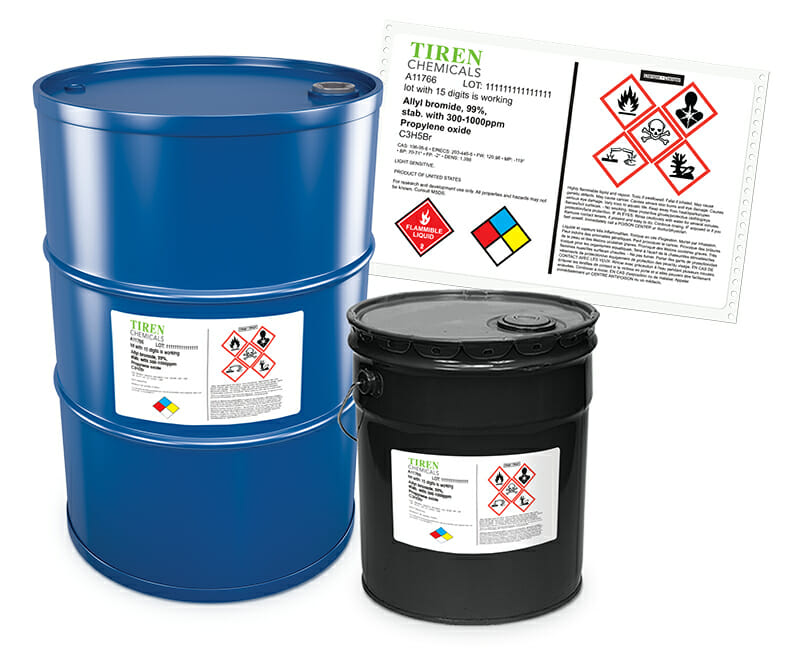 Call 844-567-5777 to place order.
Duplex Packing Slip

DuplexPackSlip® is an all-in-one shipping label and packing slip combination. Available in thermal or laser this label allows you to duplex print both sides at one time. This patented product is ideal for customers who typically ship many orders with single cartons and companies that receive and reship merchandise in the same sealed container. Call 866-275-2817 to place order.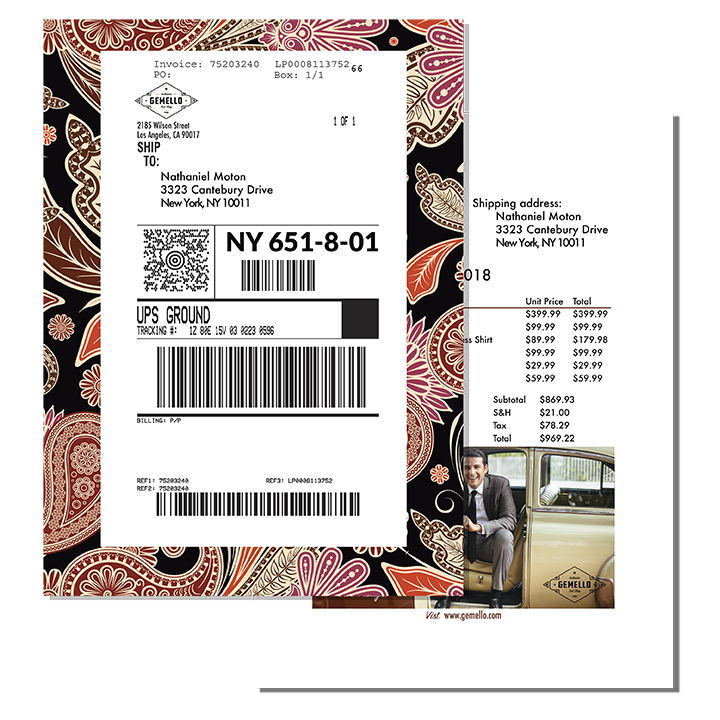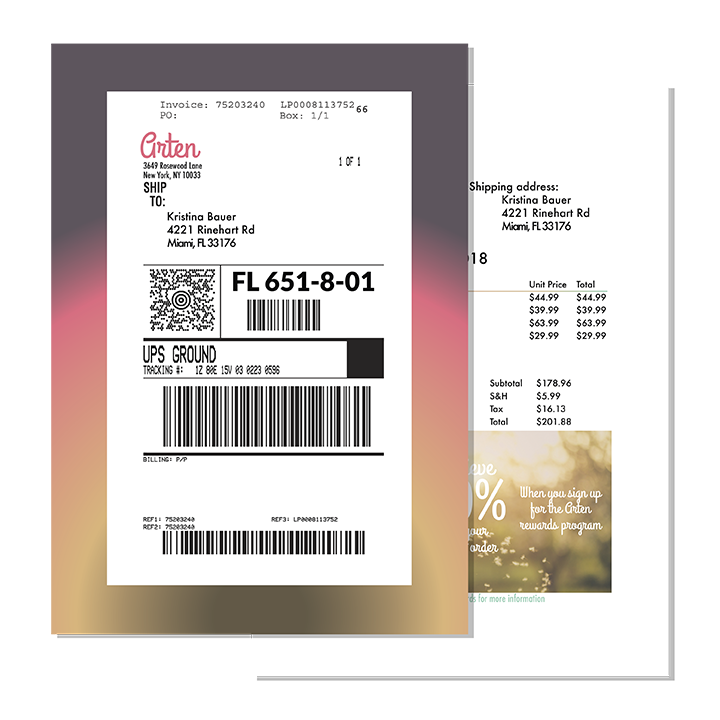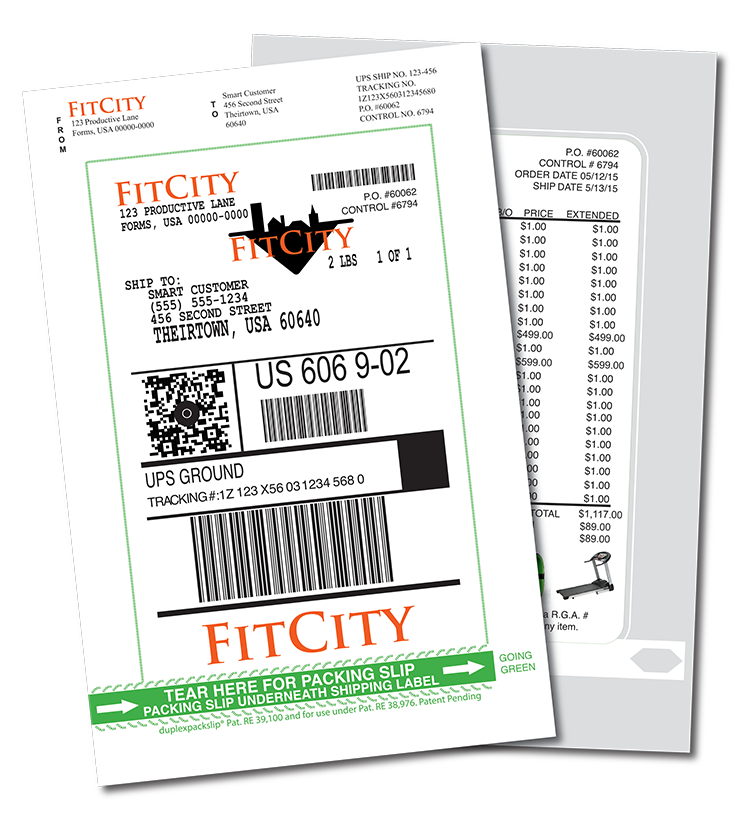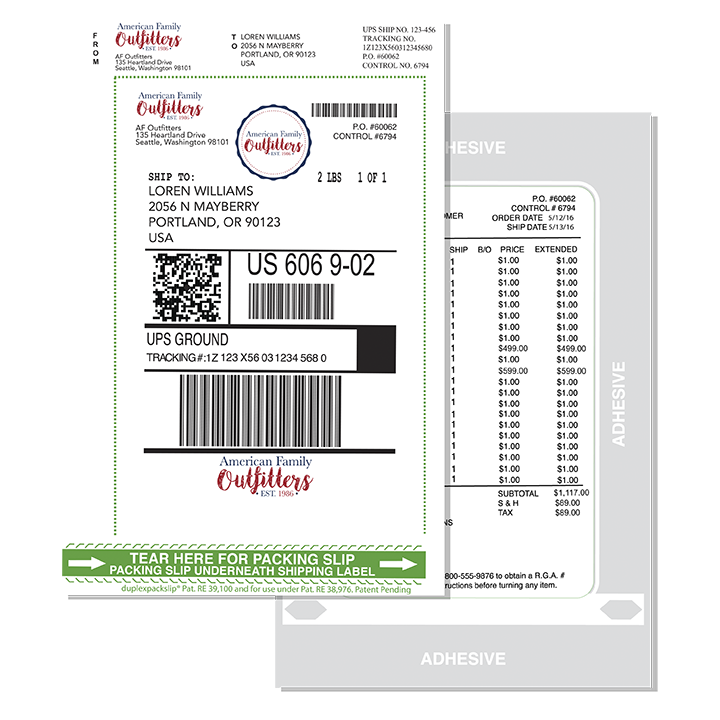 Medical Wristbands
Medical I.D. wristbands are a great way for hospitals and clinics to improve the safety and quality of care for their patients while meeting healthcare requirements. To ensure the patient's safety, the information listed on the band must be easy to read and have maximized scanning ability.