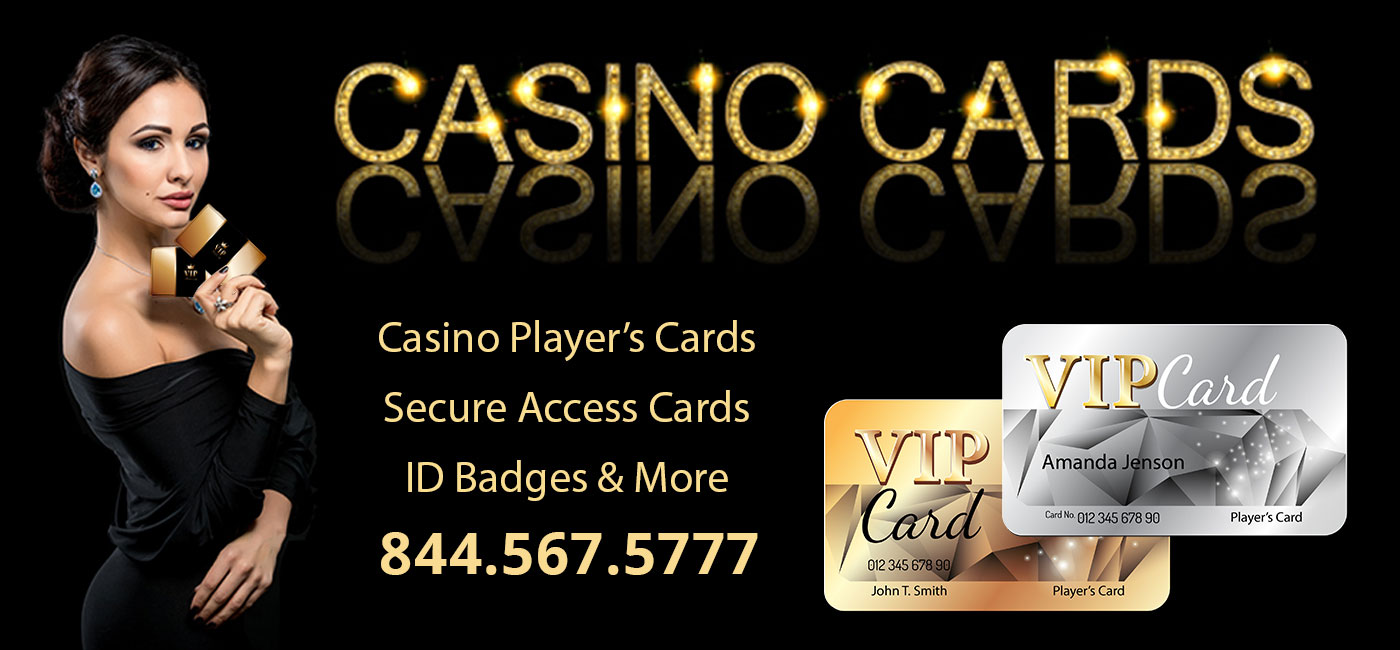 Plastic Card ID is a worldwide supplier to the casino gaming industry
Plastic Card ID offers custom casino players cards, secure access cards, ID badges, as well as products for casino hotels. All of our casino industry products are built to last in the fast-paced casino environment, utilizing high-quality materials and finishes.
Tracking play is extremely important for the casino, as is accumulation and redemption of comps for the player.  Plastic Casino Player Cards are extremely effective tools that have streamlined the process for both the casino management and the card holders.
For a quote on Laminated PVC Plastic Membership Cards go to:
https://quotes.plasticcardid.com/quote.php
If you want samples fill out our contact us form and request them:
https://www.plasticcardid.com/contact/
Call 844-567-5777 for more information.