COVID Screening stickers for staff members, customers, outpatients, and visitors.
Every Expiring Screened Sticker shows who has been screened TODAY.
Then TOMORROW (24 hours later) a bright "VOID" will automatically appear so the sticker cannot be reused.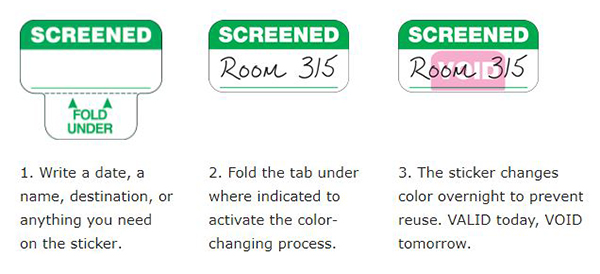 Expiring Screened Stickers
Size:  2 5/16″ x 1 3/16″
Price:  $112 for 1,000 stickers (2 rolls of 500 each)
Learn how these stickers show "VOID," request free samples, or buy now.
Contact us today at 800.483.5045!