Shield Your Business…To Keep It Safe
Protect the health of your Employees, Customers and Visitors with…
Contagiant Shield / Barriers
Help maintain a physical barrier while reopening business. Safeguard your employees and customers while still allowing face to face interaction.
Employers can demonstrate due diligent and minimize their potential legal risks by implementing sneeze and germ shields. Below are common shields purchased by reopening businesses. If you would like to learn more click on the blue links for each product.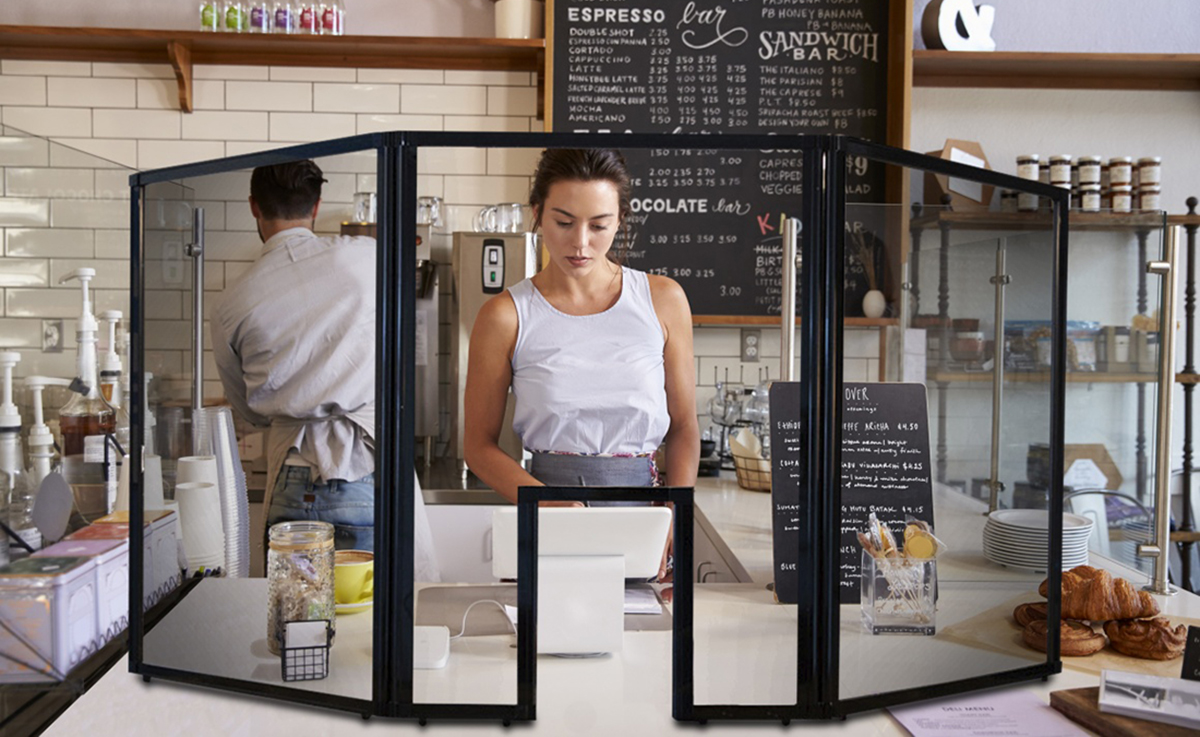 The APG Guardiant Shield is a product with hinges that can be adjusted to change the angle, and the panels do fold down to a 3 inch thickness for shipping / storage.
HSW66915 – APG, GUARDIANT, NCNR, TRI-PANEL COUNTERTOP SCREEN, 6'6″ X 3′ clear acrylic, with window opening OF 8.25″ wide X 13.75″ tall, with adjustable feet. The cost is $695.00 plus shipping.
The Guardiant Shield is ideal for grocery, convenience and retail settings and is built to help reduce the spread of COVID-19 and other contagious, airborne germs com­monly spread by coughing or sneezing.
Call 800-835-7919 to place order.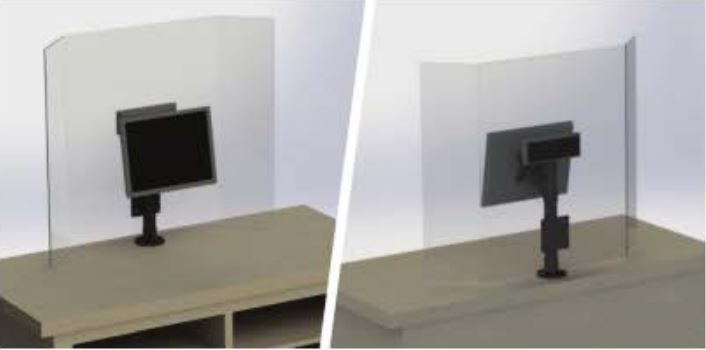 SafeGuard Screen
Low cost protective barrier for POS
Curved screen provides excellent protection for operator and customer
Design provides for easy customer access to payment terminal
Screen position can be adjusted to suit preferred working height thanks to VESA mounting
Simple design minimizes installation overhead
Minimal disruption to retail operations and the customer experience
SafeGuard solutions to fit a variety of existing SpacePole solution configurations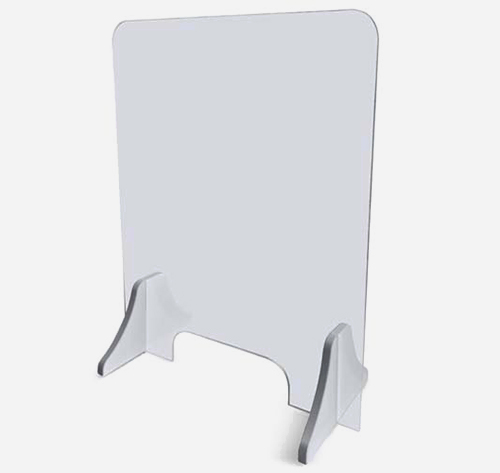 Lightweight, Freestanding Shield
Protective Barrier for person-to-person interaction
At Plastic Card ID we understand how challenging reopening your business can be.
To learn more please call us directly 800-835-7919

or fill out the form below.
We also provide Xtreme Kleen products, Sanitizer and Stations.